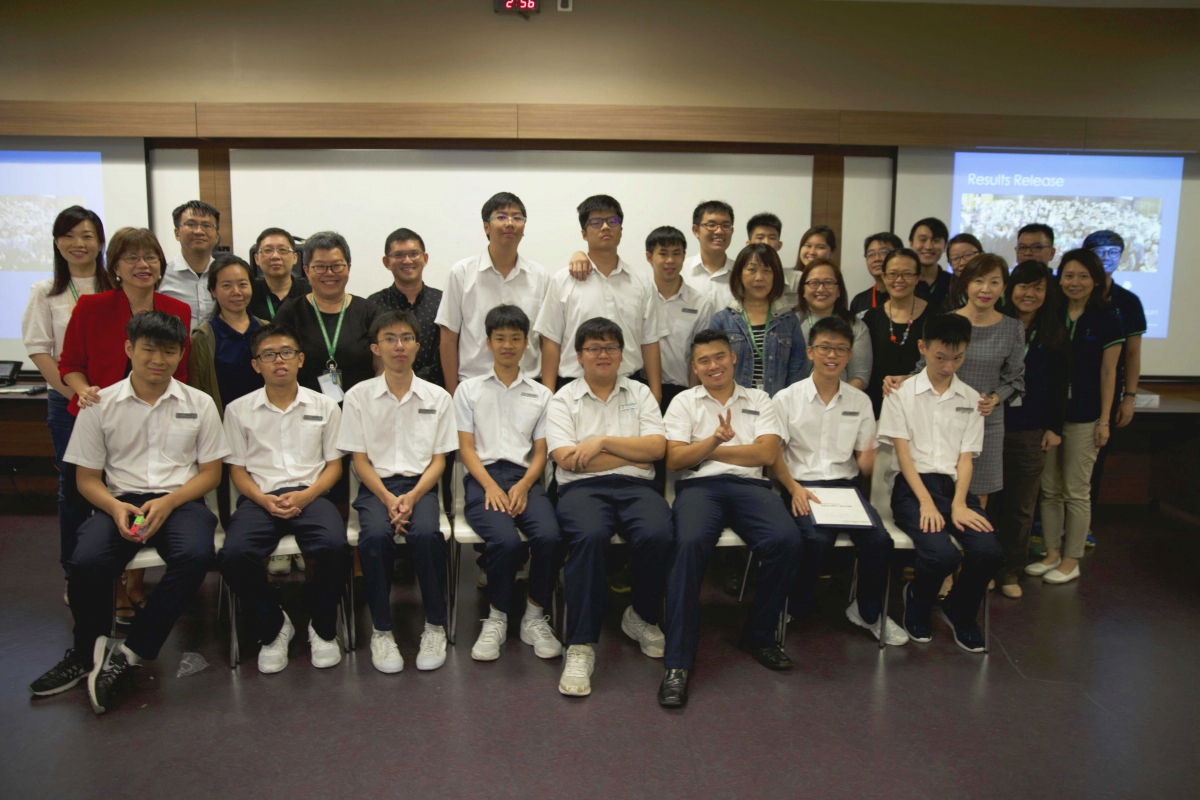 Congratulations to our Class of 2017 for an outstanding performance in the GCE O-level exams! All of the graduates were eligible to progress to Institutes of Higher Learning! We are very proud of their achievement and would like to thank our educators and parents for your dedication and unstinting support. It is because of your contribution that our students were able to reach this significant milestone in their lives.
Well done, Pathlighters, and all the best in the next chapter of your education journey!
Thursday, 11 January 2018 14:19
Written by Hee En Ming
This year's Orientation Week programme for upper Secondary School students included a Learning Journey to the Nanyang Polytechnic (NYP) Open House on 4 January 2018. Besides touring the campus, Pathlighters spoke to NYP students and lecturers at various Schools, including Information Technology and Interactive & Digital Media, to find out more about the courses offered. They also viewed student performances and showcases of various clubs and societies around the campus. Having glimpsed the vibrant life of a polytechnic student, Pathlighters now have a positive impression of life in an Institute of Higher Learning.
On this Learning Journey, Pathlighters developed enthusiasm for and confidence in setting their academic goals for the year. They also strengthened their bonds of friendship, with many discussing their future plans excitedly. Some students from graduating classes even made plans to attend other polytechnic open houses together! What a fruitful Learning Journey!